Literary mediators at Vilenica
Neil Astley, Great Britain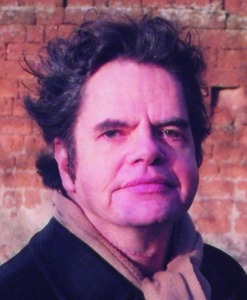 Neil Astley is editor of Bloodaxe Books, Britain's leading poetry imprint, which he founded in 1978. His own books include novels, poetry collections and anthologies, most notably the Bloodaxe Staying Alive trilogy. He is also a trustee of Ledbury Poetry Festival and Newcastle Centre for the Literary Arts, and a development committee member of Cúirt International Festival of Literature in Galway, Ireland.
Foto © Pamela Anderson Pearce
Birgit Hatlehol, Norway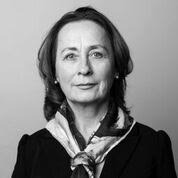 Birgit Hatlehol is the director of Oslo International Poetry Festival and Oslo Poesifilm – Festival for Digital and Visual Poetry. She is also in charge of The Childrens Poetry Festival and Norwegian rap festival. She is the former director of Kapittel festival in Stavanger and artistic director of the Norwegian Literature Festival at Lillehammer. She has also worked as the cultural editor in the daily newspapers Morgenbladet and Klassekampen and editor in chief of the cultural journal Kritikkjournalen.
Foto © Hernik Beck
Andrej Hočevar, Slovenia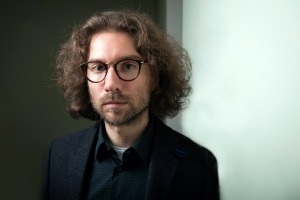 Andrej Hočevar, poet, critic, editor, and book designer, is a member of the LUD Literatura editorial committee and the main editor of the Prišleki collection. He has been a review editor of the Literatura journal, and later the executive editor of the www.ludliteratura.si electronic medium. He has founded and led many literary and cultural projects, including the international critics' symposium. He has written five poetry collections. His last book is entitled Leto brez idej  (A Year With No Ideas) (2011), and his short fiction debut is about to be published.
Foto © Maj Pavček
Ana Kožul, Croatia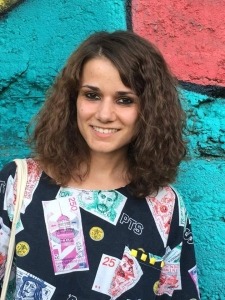 Ana Kožul was born in 1990 in Vukovar, Croatia. She graduated from the Faculty of Humanities and Social Sciences in Zagreb with an MA in Comparative Literature and Museology and Heritage Management. She worked as a journalist at Libera.org and VoxFeminae and as an editor of the festival column on Port.hr. She lives in Zagreb and works as a producer of the Festival of  World Literature and editorial assistant at the Fraktura publishing house.
Tanja Petrič, Slovenia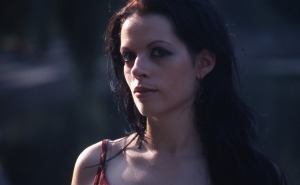 Tanja Petrič is a literary critic, translator, and editor. She writes for numerous paper and digital media, and for the radio. In the years 2008–15 she was editing the publications of the Vilenica International Literary Festival, and since 2011 she has been co-editor of Litteræ Slovenicæ, an edition of translations of Slovenian literature, which was honoured with the Lavrin diploma Award in 2012. In 2011 she received the Lirikonov zlát Award for her translations of German poetry, and Stritar Award for literary critics in 2015.
Foto ©  Sebastijan Vojvoda
Pamela Robertson Pearce, Great Britain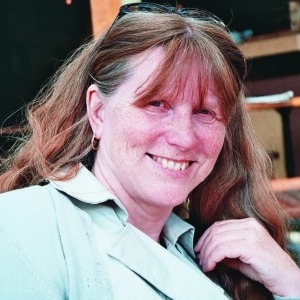 Pamela Robertson-Pearce is an artist, filmmaker and translator (from Swedish). Her films include the award-winning IMAGO: Meret Oppenheim, on the Surrealist artist who made the fur-lined teacup. She co-edited the anthology Soul Food with Neil Astley and worked with him on the Bloodaxe DVD-book In Person: 30 Poets. Several of her films made with poets – including Samuel Menashe and Benjamin Zephaniah – have been released by Bloodaxe on DVDs included with their books.
Foto © Neil Astley
Sibila Serdarević, Croatia
Sibila Serdarević was born in 1971 in Dubrovnik, Croatia. After graduating from Comparative Literature and Art History at the University of Zagreb, she worked as an art critic, journalist and editor at daily newspapers, magazines and various publishing projects. In 2002 she cofounded the publishing house Fraktura, where she acts as the managing director and rights manager. Since 2013 she has been the Executive Director of Festival of World Literature held in Zagreb.
Katja Stergar, Slovenia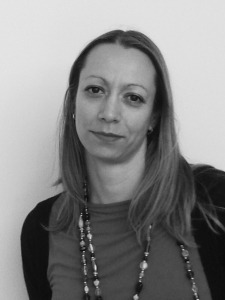 Katja Stergar holds a degree in comparative literature. She has been working as an editor, since 2008 she has been involved in international cooperation and with promoting Slovenian literature abroad – first at the Ministry of Culture, then at the Slovenian Book Agency. She has been the Slovenian Book Agency's representative in the international literary network TRADUKI. She cooperates with the Centre for Youth Literature and Librarianship at Ljubljana City Library as a critic for children's and YA litera­ture; she also writes book columns for the teenage magazine Pil.
Geoffrey E. Taylor, Canada

Geoffrey E. Taylor is Director of the International Festival of Authors hosted by the Harbourfront Centre. He is an advisor for the Humber School of Creative Writing, an inaugural member of the Word on the Street (Toronto) Advisory Council and a founding member of the Word Alliance – a partnership between some of the world's top literary festivals. He has been named one of the 30 most influential people in Canadian publishing by Quill and Quire magazine.
Thomas Zandegiacomo Del Bel, Germany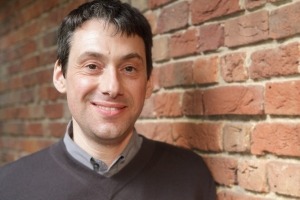 Thomas Zandegiacomo Del Bel studied German Language and Literature, Romance Studies and Media and Communications Sciences in Mannheim (Germany). Since 2000 he has been working as a research assistant at the ZKM, Centre for Art and Media Technology in Karlsruhe (Germany). Since 2006 he has been the Artistic Director for the ZEBRA Poetry Film Festival. He also works as a film curator, jury member, media educator and exhibition curator.
Foto © Gezett