Polona Glavan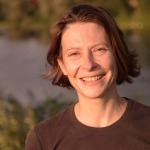 Polona Glavan was born in 1974 in Ljubljana, Slovenia. She studied Comparative Literature at the University of Ljubljana's Faculty of Arts. She is a writer and translator of contemporary English, American, and Irish literature. She published two novels and a shot story collection with the Beletrina publishing house and was twice nominated for the "Kresnik" Award for the best Slovenian novel. Her latest novel, Kakorkoli (However, 2014), was nominated for the "Kritiško sito" award for the best book of the year.
Foto © Jure Močnik
Karlo Hmeljak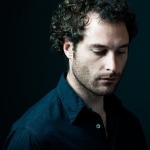 Karlo Hmeljak was born in 1983 in Koper, Slovenia. He is a poet, translator of poetry, and a world class competitive sailor. He has published three collections of poetry. He publishes his poems and translations in the literary magazine Idiot, of which he is also a co-editor. His poems have been featured in several anthologies and have also been translated into English.
Foto © Aleš Rosa
Andrej Hočevar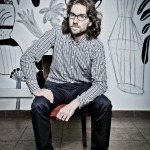 Andrej Hočevar was born in 1980 in Maribor, Slovenia. He studied Comparative Literature at the University of Ljubljana's Faculty of Arts. He is a poet, critic, occasional translator of poetry from English and German, editor-in-chief of thePrišleki book series and executive editor of the e-journal www.ludliteratura.si. Hočevar has conceived and headed several literary and cultural projects, such as the project "Slovenian Literature and Foreign Critics".
Foto © Maj Pavček
Veno Taufer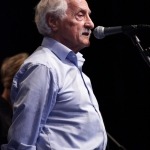 Veno Taufer was born in 1933 in Ljubljana, Slovenia. He is a poet, playwright, essayist, literary critic, editor and translator. In 1985, he gave the initiative for the establishment of a commission for the protection of freedom of thought and writing which turned into a noted civil society incentive to express public opinion for the "Slovene Spring movement". In 1986, he realised the ideal of a Vilenica, and he led the festival for thirteen years; since 1998 he has been a founding president and jury member. His work has been received numerous awards at home and abroad.
Foto © Miran Pflaum
.