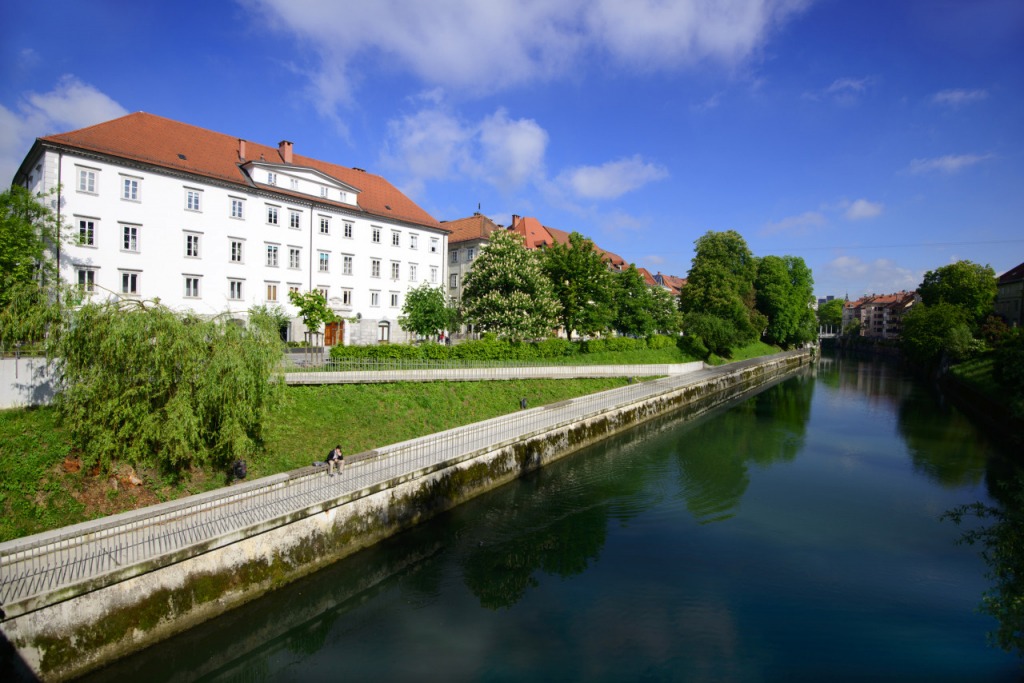 Photo © Ana Če
ZOIS'S PALACE was built between 1765 and 1793 by combining and converting three houses. It takes its name from the Zois family, since it was owned by Baron Michelangelo Zois, the father of Žiga Zois. In 1777, the house was inherited by Baron Žiga Zois (1747–1819). During the time when Žiga Zois owned it, the palace was the site of the "Zois circle" and with that the centre of Ljubljana's intellectual and social elite. Žiga Zois's living quarters were on the building's second floor and that it also where he had his extensive library.
GALERIA RIVER – Housed in the 18th century landmark and cultural heritage "Zois Palace", Galeria River offers accommodation with elegant interiors featuring a minimalistic design. Overlooking the charming Ljubljanica river, it lies on Ljubljana's vibrant Breg Promenade, in the heart of Ljubljana's old town.
ZOIS APARTMENTS – Housed in the historical building "Zois Palace" by the Ljubljanica River, Zois Apartments offers stylish accommodation in the heart of Ljubljana's old town. Zois Apartments are right on charming Breg promenade, where art & antique markets are held weekly, as well as the Christmas market in December. Units feature elegant interiors with original parquet floors, large windows and high ceiling.
More about accommodation is available on Galeria River and Zois Apartments.