Foreign guests at Vilenica
Marica Bodrožić, Germany, Croatia
Marica Bodrožić was born in 1973 in Svib, Coratia. She has been living in Germany since 1983. She writes poetry, novels, short stories and essays. She has received numerous awards and scholarships for her literary work, including the Literature Prize of the Berlin Academy of Arts for young writers, as well as the "Kulturpreis Deutsche Sprache" award for her innovative use of literary language. Her works have been translated into English, Croatian, French and Italian. Marica Bodrožić lives in Berlin, where she works as a freelance writer.
Photo © Peter von Felbert
Liliana Corobca,  Moldova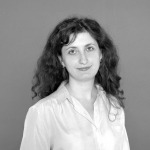 Liliana Corobca was born in 1975 in Săseni-Călăraşi in Moldova. She is a writer and researcher. Her novel Negrissimo (2003), won the Moldovan award for best new debut novel of the year as well as the Romanian "Prometheus Critics Award" for the best book debut. She has written and edited academic volumes and papers on the Romanian interwar novel,the anticommunist Romanian exile, and on communist censorship. Her most recent literary project, a poetic monologue titled Cenzura pentru începători (Censorship for Beginners), is to be issued soon in the Austrian Edition Thanhäuser in both Romanian and German.
Photo © Petrina Hicks
Artem Chapeye, Ukraine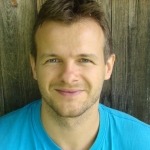 Artem Chapeye was born in 1981 in Kolomna in Eastern Ukraine. His award-winning work, the Steinbeck-inspired travelogue Подорож із Мамайотою в пошуках України (Travels With Mamayota: In Search of Ukraine, 2011), is based on interviews with people all over his native country during a two-month motorcycle trip. In 2014, Chapeye debuted as a fiction novelist with Червона зона (Red Zone), a social blockbuster set in a near future. In 2013 he received the CEI Fellowship for Writers in Residence.
Photo © Oksana Dutcha
Patrick deWitt, USA, Canada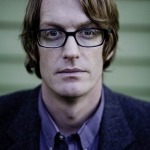 Patrick deWitt was born in 1975 on Vancouver Island, British Columbia, Canada. He is a Canadian novelist and screenwriter. His book The Sisters Brothers (2011) was shortlisted for the 2011 Man Booker Prize, the 2011 Scotiabank Giller Prize, and won the 2011 Rogers Writers' Trust Fiction Prize as well as the 2011 Canadian national Governor General's Award for English language fiction. The novel The Sisters Brothers also won the 2012 Stephen Leacock Award.He currently lives in Portland, Oregon (USA).
Foto © Danny Palmerlee
Ivana Dobrakovová, Slovakia, Italy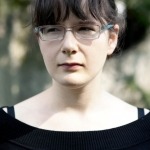 Ivana Dobrakovová was born in 1982 in Bratislava, Slovakia. Her debut book, the collection of short stories Prvá smrť v rodine (The First Death in the Family,2009), was awarded the 2010 "Ján Johanides" Award for writers under the age of thirty. Her first novel, Bellevue, was published in 2010. Each of these books was shortlisted for the main Slovak award for literature – "Anasoft Litera". Ivana Dobrakovová lives in Turin, Italy, where she works as a freelance translator.
Foto © Zuzana Vajdová
Alexandra Fixmer, Luxembourg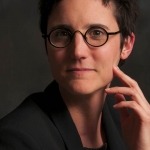 Alexandra Fixmerwas born in 1976 in Luxembourg.For two years she worked at the Centre de psychologie et d'orientation scolaires, and was later head of the Éditions Phi publishing house. At present, she teaches French. Her works have been published in several magazines and anthologies. In 2006 and 2007, she published two books of poetry which were designed by the painter Anne Slacik, Mon bleu/L'enfant chauve (My Blue/The Bald Child), andAuschwitz n'est pas mort (Auschwitz is not Dead). Her first prose work, entitled la reine du lampertsbierg (The Queen of Lampertsbierg), was published in 2012.
Photo © Paolo Leoni, CNL
Enes Halilović,Serbia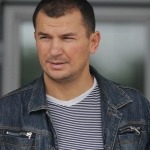 Enes Halilović was born in 1977 in Novi Pazar in Serbia. He is a poet, prose writer, playwright and journalist. A recipient of the "Branko Miljković" and "Đuro Jakšić" awards for literature, he has also been honoured with the "Golden Badge" of the Serbian Culture and Education Society. His poetry, short stories and plays have been published in various volumes and anthologies and translated into numerous foreign languages.
Photo © Edi Matič
Ludwig Hartinger, Austria, Slovenia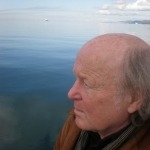 Ludwig Hartinger was born in 1952 in Saalfelden am Steinernen Meer in Austria. The poet, translator from Slovenian and French, writer, editor, and publisher has been bringing the Slovenian literature closer to the German speaking reader for more than two decades. The sedulous "word smuggler" publishes his essays and translations in German and his poetry in Slovenian. He divides his time between Salzburg and Ljubljana, and also thoroughly enjoys hiking through the Karst region of Slovenia.
Guy Helminger, Luxembourg, Germany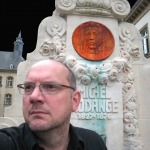 Guy Helminger was born in 1963 in Esch/Alzette, Luxembourg, and has been living in Köln, Germany since 1985. He writes lyric poetry, prose, and also for the theatre, and the radio.As a guest writer he lived in Hyderabad (India) for some time, in the framework of the project "westöstlicherdiwan" in Teheran, as well as in Saana in Jemen. He has received numerous awards, among them the Servais Prize for his book Rost(Rust) in 2002, the 3sat-Preis award in 2004, and in 2006, he was honoured by his birth town with the Prix du mérite culturel de la ville d'Esch award.
Nico Helminger, Luxembourg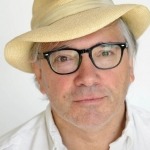 Nico Helminger was born in 1953 in Differdingen, Luxembourg.He worked as a teacher until 1999, later as a freelance writer in Paris, and currently he lives in Luxembourg again. He writes in Luxembourgish and German. In 2008, he received the prominent Luxembourg Batty Weber Prize for his entire opus. He has written numerous plays, and writes poetry and prose as well. His most recent works include the novel entitled Lëtzebuerger Léiwen (Luxembourgian Lions,2013), and the collection of poetry entitled Abrasch (2013).
Photo © Martin Kaufhold
Elsa Korneti,  Greece, Germany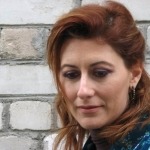 Elsa Korneti was born in 1969 in Munich, Germany, and raised in Greece. She is a poet, essayist and translator into Greek from Italian, Spanish, German, and English. She has published seven books of poetry and essays altogether. She was awarded the "Ta Nea" Prize for the best Greek short story of the year and the Greek national prize for an unpublished book of poetry (the Georgios Karter Award) titled Κανονικοί άνθρωποι με λοφίο και μια παρδαλή ουρά (Normal People with a Plume and a Brindled Tail). Her poetry and short stories have been translated into several languages.
Photo © Yannis Vanidis
Asko Künnap, Estonia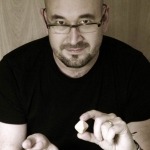 AskoKünnap was born in 1971 in Tartu, Estonia. He refers to himself as aliving synthesisbetween awriter,artistand an adman.In additionherunsamicro publishinghouse,designscoversforbooks and inventsboardgames. For his firstbookofpoetry, Ja sisalikud vastasid (AndtheLizardsReplied), which isin theformof a typographichandbook, he received theNational Estonianliteratureawardin 2003.His poems have been translated into 12 European languages and published in poetry anthologies across the UK and the USA.
Photo © Mark Raidpere
János Lackfi, Hungary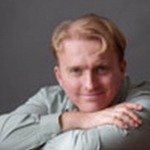 János Lackfi was born in 1971 in Budapest, Hungary. He is a writer, poet and literary translator whohas authored eight volumes of poetry, two novellas, a novel, a collection of short stories, three volumes of essays, and who has translated over twenty books. He has also published fifteen books for children, two of which received the Hungarian Children's Book of the Year award. In 2013, he was awarded the "Prima Primissima" prize in recognition of his contributions to the cultural life of Hungary. His poetry has also won him the Tibor Déry, Gyula Illyés and Attila József prizes.
Photo © Zsofia Raffay
Fiston Mwanza Mujila, DR Congo, Austria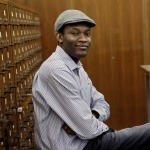 Fiston Mwanza Mujila was born in 1981 in Lubumbashi, Democratic Republic of Congo. He is currently completing his PhD studies at the Karl-Franzens University in Graz. He writes poetry, short stories and plays. His theatre texts have been staged in Germany and Austria. He has also published three collections of poetry in French and the bilingual collection in French and German Le Fleuve dans le Ventre / Der Fluß im Bauch (River in the Belly, 2013). He received the Gold Medal for Literature at the 6thFrancophone Games in Beirut in 2009. He was named Writer of the City of Graz between 2009 and 2010.
Photo © Gaël Turine
Andrej Nikolaidis, BiH, Montenegro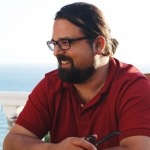 Andrej Nikolaidis was born in 1974 in Sarajevo, Bosnia and Herzegovina into a mixed Montenegrin-Greek family. Since 1994 he has been writing pieces for regional independent and liberal media and articles for cultural magazines. He is a novelist, short story writer, and cultural advisor to the Montenegrin parliament. His novel Sin (The Son, 2006) received the European Union Prize for Literature in 2011. He is considered by many to be one of the most influential intellectuals of the younger generation in the former Yugoslavian region and is particularly known for his anti-war activism, minority rights activism and for being an avid protester against police violence.
Photo © Radoslav Ratković
Tomislav Osmanli, Macedonia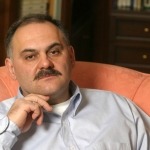 Tomislav Osmanli was born in 1956 in Bitola, Macedonia. He is a writer of prose fiction, an essayist, playwright, screenwriter, media theorist, journalist, and film and theatre critic. He is the author of 22 books and 11 plays. He has also published various books of essays and short stories, non-fiction books, as well as the novels. His works have been translated into nine languages. He is a member of the Macedonian Writers' Association and the Macedonian PEN Centre. He lives in Skopje, where he works as the editor-in-chief of the arts-and-culture programming with the independent television station TV Telma.
Photo © Igor Todorovski/Andrej Ginovski
Ioana Pârvulescu, Romania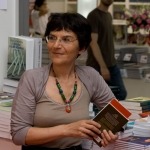 Ioana Pârvulescu was born in 1960 in Braşov, Romania. Her literary life began after the Romanian Revolution of 1989. She is a writer, essayist, translator and publicist. She is currently a professor at the Faculty of Letters at the University of Bucharest, where she teaches modern Romanian literature. She has published over ten books. Her novel Viaţa începe vineri (Life Begins on Friday, 2009), which has been translated into Swedish (2011), was awarded the European Union Prize for Literature in 2013.
Photo © Radu Sandovici
Mile Pešorda, BiH, Croatia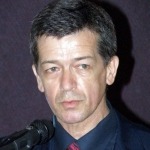 Mile Pešorda, born in 1950 in Grude, Croatia, is an anthology poet, the author of 10 collections of poetry, winner of several literary awards, and a translator from French and Slovenian. For many years he worked as an editor at the Sarajevo publishing house Veselin Masleša, edited several literary publications, and worked as a university lecturer in France. He studied for his master's and doctoral degrees at the University of Zagreb and the University of Paris, respectively, and Milan Kundera mentored his doctoral dissertation entitled The Idea of Europe in the Works of Ivo Andrić and Miroslav Krleža. Two of his poetry books have been published in Slovenian: Drevo z dušo (The Tree with a Soul)and Baščanska plošča,poema(Bascharshia Panel, poem).
Alek Popov, Bulgaria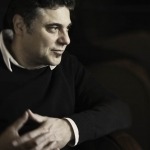 Alek Popov was born in 1966 in Sofia, Bulgaria. He is best known for his satirical novel Мисия Лондон (Mission London, 2001), which has been translated into 15 languages. The film adaptation of the novel became the most frequented Bulgarian movie of the last 20 years. He has received numerous awards for his work, such as the Elias Canetti Prize, the Elizabeth Kostova Foundation Award and the Helikon Award for best Bulgarian prose book of the year. Alek Popov has published several collections of short stories and books of essays; he also writes screenplays and plays.
Photo © Valentina Petrova
Jaroslav Rudiš, Czech Republic, Germany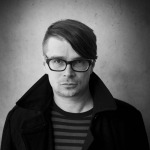 Jaroslav Rudiš was born in 1972 in Turnov, Czechoslovakia. He is the author of novels, graphic novels, as well as plays for theatre, radio and the screen. In 2002, he was awarded the Jiří Orten Prize for young writers for his first novel Nebe pod Berlínem (The Sky under Berlin). In 2011, the Alois Nebel graphic novel trilogy was made into an animated film. The film won the European Film Award 2012 for the Best Animated Feature Film. Rudiš lives in the Czech Republic and in Germany and writes in Czech and German.
Photo © Jan Rasch
Pol Sax, Luxembourg, Germany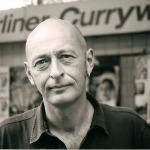 Pol Sax was born in 1960 in Luxembourg.After finishing his studies of philosophy he worked in restaurants, and he was owner of a pasta factory in Heidelberg, Germany. After that he was employed as a bartender, and he was writing reviews and feature stories for the radio and daily papers. After receiving a literary scholarship from the foundation for the promotion of German writers he lived in Baden-Württemberg. He has been living as a freelance writer in Berlin since 2001,and writes reviews of German literature. In 2008, Pax made his literary debut with the novel U5, named after one of the metro lines in Berlin. In 2009, he was awarded the Servais Prize.
Photo © Andrea Schaufel
Roman Simić Bodrožić, Croatia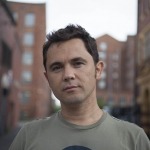 Roman Simić Bodrožić was born in 1972 in Zadar. He served as the editor of the Croatian Quorum literary magazine, and has, for the past 13 years, been the director of the international Croatian "Festival europske kratke priče"(Festival of the European Short Story). His collection of short stories U što se zaljubljujemo (With What We Fall in Love, 2005), won the prize for the best Croatian book of fiction awarded by the newspaper Jutranji list, while the collection of short prose Nahrani me (Feed Me, 2012), won the "Kiklop" 2013 prize for the best Croatian book of fiction. Roman Simić Bodrožić lives in Zagreb, where he works as an editor for the Fraktura Publishing House.
Photo © Sarah Jane Eyre
Linda Spalding, USA, Canada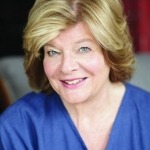 Linda Spalding was born in 1943 in Topeka, Kansas, USA, and lived in Hawaii for fourteen years before immigrating to Toronto in 1982. She is the author of three novels. Her non-fiction work, The Follow (1999), about the work of the famous primatologist Birutė Galdikas in Borneo, was short-listed for the Trillium Book Award and the Pearson Writers' Trust Non-Fiction Prize. Her most recent novel, The Purchase (2012), won the prestigious Governor General's Award for fiction. Spalding is an editor of Brick – a literary journal of reviews and ideas – and has been awarded the Harbourfront Festival Prize for her contribution to the Canadian literary community.
Photo © Derek Shapton
Dimitra Xidous, Canada, Ireland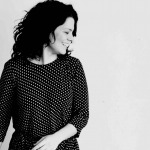 Dimitra Xidous was born in 1977 in Ottawa, in the Province of Ontario in Canada. She is a poet based in Dublin, and her work has been has been published in literary journals in Canada, Ireland and the US. Most recently, she was a finalist in the 2014 Open Season Awards.  She was shortlisted for the Bridport Prize (2013) and the "Over the Edge" Emerging New Writer Award (2013), and long-listed for the Montreal International Poetry Competition (2011).  She co-edits The Pickled Body, a quarterly poetry and art magazine, with Patrick Chapman.
Photo © Aidan Murphy
Visar Zhiti, Albania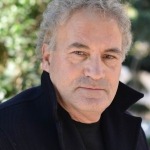 Visar Zhiti was born in 1952 in Durrës, Albania. He is a writer, poet, essayist, translator and publicist. He was arrested in 1979 after the outbreak of the so-called Purge of the Liberals in Tirana and taken to a labour camp. The numerous national and international awards he has received for his work includethe Italian "Leopardi d'oro" prize for poetry (1991), the prestigious "Ada Negri" award (1997), "career awards" in Italy and Albania; he has also been decorated with the Albanian presidential order "Grandmaster of Work" in 2012. He is a member of the International Academy of Art "Alfonso Grassi" and the European Academy of Sciences and Arts.
Photo © Roland Tasho