Publications of the Vilenica festival
The Vilenica Almanac

The central publication of the festival remains the comprehensive Vilenica Alamanc, which features 28 authors from Central European and other countries. The texts are published in the original language, in Slovene, and in English translations. A separate section is dedicated to the Vilenica Prize Winner. The editors of the almanac are Tanja Petrič and Gašper Troha.
Vilenica Anthologies
The fifth book of the Vilenica Anthology series İstanbul Türküsü offers a look at the most important Turkish authors, both male and female, of the 20th and 21st Century. Fehim Nametak and Alena Ćatović, professors of Turkish language and literature at the University of Sarajevo, have contributed the selection and the accompanying essay. The texts have been translated from the Turkish, English, French, and Serbian by Veno Taufer, Lili Potpara, Abdülaziz Počinka, Jana Unuk, Lara Simona Taufer and Uroš Kalčič. The anthology follows the visual appearance of the series, with its cover being graced by a representative work by one of the local artists. The fifth book of the series is thus adorned by a painting entitled Kiz Kulesi, by Turkish painter Hoca Ali Riza. The publication of the book was made possible by the Slovenian Book Agency, Ministry of Culture of the Republic of Slovenia and Literature Across Frontiers.
Programme Booklet

In 2006, the publications were enriched with a programme booklet, which has proven most useful both during the Festival and after it – especially as a collection of data and contacts.
The CEI Publication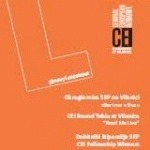 The essays of the CEI Round Table Discussion are issued as a special festival publication. The editors of the publication are Tanja Petrič and Gašper Troha.
The Vilenica Series in Collaboration with Cankarjeva Založba Publishing House
Two new volumes, the translations of the novels Sara in Serafina (Sara and Serafina) and Nočni zbor (Night Meeting) by last year's laureate, Dževad Karahasan, will enlarge the Vilenica Series, which has been published by Cankarjeva založba for a number of years. The Slovene translations were contributed by Jana Unuk. The editor of the Vilenica Series is Andrej Blatnik.
The Slovenian Literature Series by the Dalkey Archive Press (USA)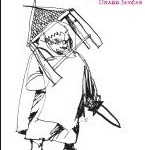 The Dalkey Archive Press has included the Slovenian Literature Series collection with Menuet za kitaro (Menuet for Guitar) by Vitomil Zupan andGaljot (The Galley Slave) by Drago Jančar. The series is being published for a second year and has been met by positive reviews both from the public in the USA as well as throughout Europe. The volumes featured in the first year were Nekropola (Necropolis) by Boris Pahor, Saj razumeš (You Do Understand?) by Andrej Blatnik, and Sukub (The Succubus) by Vlado Žabot.