Publications of the Vilenica festival

Vilenica Anthologies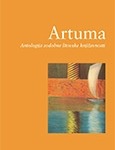 The third volume of the Vilenica Anthologies series, edited by Jana Unuk and focused on less familiar European literatures, bears the title Artuma ('closeness' in Lithuanian) and is dedicated to contemporary Lithuanian literature.The anthology, compiled and edited by Bernarda Pavlovec Žumer, presents eighteen authors:Antanas Škėma, Vytautas P. Bložė, Tomas Venclova, Alfonsas Andriuškevičius, Sigitas Geda, Ričardas Gavelis, Nijolė Miliauskaitė, Juozas Šikšnelis, Kornelijus Platelis, Antanas A. Jonynas, Birutė Jonuškaitė, Eugenijus Ališanka, Jurga Ivanauskaitė, Sigitas Parulskis, Herkus Kunčius, Alvydas Šlepikas, Sonata Paliulytė, and Marius Ivaškevičius. The Slovene translations have been provided by Bernarda Pavlovec Žumer and Lucija Štamulak, with Ona A. Čepaitytë Gams as the language consultant. The author of the accompanying study, which traces the development of Lithuanian literature from the first book in 1547 until now, isKornelijus Platelis – poet, translator, essayist, and consultant to the Vilenica jury. The visual design of the book, which was published with the support of the following institutions: Books from Lithuania, Literature Across Frontiers, and the Embassy of Lithuania in Ljubljana, matches the overall design of the series, the cover featuring a picture byMikalojus Konstantinas Čiurlionis, a recognised Lithuanian artist.
The Vilenica Almanac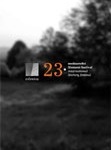 The central publication of the festival remains the comprehensive Vilenica Almanac, which features 25 authors from Central European and other countries. The texts are published in the original languages, in Slovene, and in English or German translations. A separate section is dedicated to the Vilenica Prize winner.
Programme booklet
In 2006 the publications were enriched with a programme booklet, which has proved most useful both during the festival and later – later especially as a collection of data and contacts.

Vilenica Series in collaboration with Cankarjeva Pub
lishing
House
The Vilenica Series, which has been published by Cankarjeva založba for a number of years, has been enlarged by a new volume, a translation of selected plays written by last year's laureate, Goran Stefanovski. The plays have been translated by Aleš Mustar.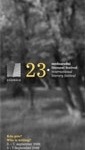 Litterae Slovenicae
The Litterae Slovenicae Series, which celebrates its 45th anniversary this year, has beeb enlarged with a translation of selected poems by Svetlana Makarovič, who was in the focus of this year's festival. An accompanying study was contributed by Boris A. Novak; the translator of the poems is Ludwig Hartinger.
CEI Publication
The CEI publication will be issued after the festival, since the essays by the CEI Round Table participants will be replaced with a transcript of the discussion.