Slovene Authors at Vilenica
Miljana Cunta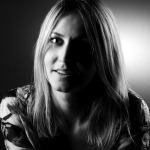 Miljana Cunta was born in 1976 in Šempeter pri Gorica in Slovenia. She completed her MA in English Victorian poetry at the University of Ljubljana. She has worked as editor-in-chief of the Slovene magazine on culture Emzin, Programme Director of the Vilenica and Fabula literary festivals and co-authored the English-Slovene and Slovene-English Pocket Dictionary. She has translated among others selected poems by Gerard Manley Hopkins and Christina Georgina Rossetti into Slovene. Her poetry has appeared in all major literary reviews in Slovenia, and also in Croatia and Italy. She was awarded at the competition of the Mladika literary magazine from Trieste, Italy. Her first poetry collection titled Za pol neba (By Half the Sky, 2010) has been shortlisted for the Veronika and Jenko Prize for the best poetry collection of the year. She lives with her family in Ljubljana, but always likes to visit her beloved Primorska region.
Foto © Valentin Casarsa
Maja Haderlap
Maja Haderlap was born in 1961 in Bad Eisenkappel, Austria. She studied theatre and German philology at the University of Vienna. After graduation, she worked as a dramaturgy and production assistant in Ljubljana and Trieste. She edited and published the Carinthian-Slovenian literary and culture magazine Mladje (Seedlings) between 1989 and 1992 and served as the chief dramaturge at the Klagenfurt City Theatrebetween 1992 and 2007. The works of the bilingual Carinthian Slovene poet, novelist, essayist, and translator include the collections of poetry Žalik pesmi(Salutary Poems, 1983), Bajalice (Divining Rods, 1987), for which she received the Prešeren Foundation Award for poetry (1989); Gedichte=Pesmi=Poems (1998), and the novel Engel des Vergessens (The Angel of Forgetting, 2011), which will be translated into Slovene by Štefan Vevar and is due to be published in 2012; it has also won her many awards, among them the Ingeborg Bachmann Prize (2011), and the Bruno Kreisky Award for Political literature (2012). In 1999 she also translated a collection of poetry by Slovene poet Srečko Kosovel Deček in Sonce into German as Der Knabe und die Sonne (The Boy and the Sun, 1999).
Foto © Wallstein Verlag
Erica Johnson Debeljak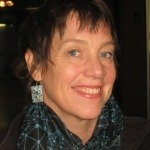 Erica Johnson Debeljak was born in San Francisco, California, in the United States of America in 1961. In 1981,she moved to New York, where she obtained a degree in French from Columbia University. She also studied business, French literature, and creative writing and found employment at the New York branch of the Banque de Paris. In 1993,she moved to Slovenia, where she married the Slovene poet Aleš Debeljak. She studied the language of her new home and began a career, first as a translator and then as a writer and columnist. Her literary debut took place in 1999 with the publication of a series of essays entitled Foreigner in the House of Natives,  and was followed by the bookSrečko Kosovel: The Poet and I (2004), a collection of short storiesYou Are So Mine (2007), and the memoir Forbidden Bread (2009). Although she continues to write in her native English, she finds her readership and her themes mostly in Slovenia. Her first novelAntifa Cona(Antifa Zone); translated into Slovene by Andrej E. Skubic, will be released in the autumn of 2012 by the Modrijan Publishing House. She lives in Ljubljana with her husband and three children.
Sebastijan Pregelj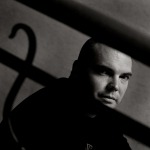 Sebastijan Pregelj was born in 1970 in Ljubljana, Slovenia. He earned a degree in history from the Faculty of Arts at the University of Ljubljana. The writer started publishing his stories in various literary journals in 1991. He has authored four collections of prose: Burkači, skrunilci in krivoprisežniki (Buffoons, Defilers, and Perjurers, 1996), Cirilina roža(Cirila's Flower, 1999), Svinje brez biserov (Swine without the Pearls, 2002), and Prebujanja (Awakenings, 2011), as well as three novels: Leta milosti (Years of Grace, 2004), Na terasi babilonskega stolpa (On a Terrace of the Tower of Babel, 2008), and Mož, ki je jahal tigra (The Man Who Rode a Tiger, 2010), all of which were short-listed for the Kresnik Literary Prize for the best Slovenian novel of the year. He also published a literary guide entitledLiterarne poti Ljubljane in collaboration with Gašper Troha and translated it into English (Ljubljana Literary Trail) the following year.  Many of his stories have been published in a number of anthologies and translated into English, German, Polish, and Slovak. He is a member of the Slovene Writers' Association, and lives and works in Ljubljana.
Foto © Jože Suhadolnik
Aldo Žerjal

Aldo Žerjal was born in 1957 in Postojna, Slovenia. He went to primary school in Pliskovica and Dutovlje and graduated from the Vocational Secondary School for Carpentry in Nova Gorica, after which he found work at the Krasoprema Furniture Factory in Dutovlje. He is a poet, who began to publish his literary pieces at the end of the 1970s. Since then, we can find his poetry in the majority of the Slovene literary magazines, such us Mentor, Sodobnost, Problemi, andDialogi; journals, and other literature-publishing media. To date he has published six individual collections of poetry: Obrobljena noč (Outlined Night, 1982), Po pikapolonici (After the Ladybug, 1989), Vzpostavljeni stavki (Established Sentences, 1995), Glasbajala (Voicemusic, 2000), Smrtne razlike (Mortal Differences, 2005), and Izzabranja (Behindthereading, 2009). His selected poetry has also been published in the three-lingual collection by six Slovene poets and poetesses, V skrivne samopoti /  On a secret solitary path / Per strade segrete e individuali (1998). The accolades he received for his literary work include the Zlata ptica award (1983) and the Srečko Kosovel plaque (2001). He lives and works in Pliskovica.