Slovene guests at Vilenica
Ivan Antić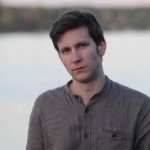 Ivan Antić was born in 1981 in Jagodina, Serbia. He is a writer and translator. In 2009, he published a book of short stories titled Tonus, in thePrva knjiga (First Book) collection published by the Matica Srpska Publishing House. His short stories have been translated into English, German, Polish, Albanian and Slovenian, and included in many anthologies, such being the Slovenian anthology of contemporary ethnic minority and immigrant literature Iz jezika v jezik(From Language to Language, 2014). He is a member of the Serbian Writers' Association and a former editor of student literary magazine Znak (Sign). He has lived in Ljubljana since 2012.
Foto © Igor Petrović
Gabriela Babnik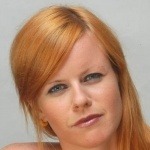 Gabriela Babnik was born in 1979 in Göppingen, Germany. Since 2002 she has been regularly publishing literary criticism and journalistic reports in literary-cultural magazines and supplements. Her novel, Koža iz bombaža (Cotton Skin, 2007), received the award for the Best Debut Novel at the Slovenian National Book Fair in 2007, and the novel Sušna doba (Dry Season, 2012) was awarded the European Union Prize for Literature in 2013. She was honoured with the "Josip Stritar" Young Critics Award that same year. She has been a member of the Slovene Writers' Association and the Slovenian Literary Critics' Association since 2010. She divides her time between Slovenia and Africa.
Foto © Duo Mattar Gueye
Branko Baćović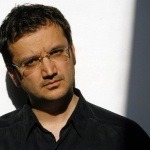 Branko Baćović was born in 1965 in Belgrade, Serbia, and has been living in Slovenia since 1992. He is the author of 4 collections of poetry, and also writes prose. He has received several prizes and acknowledgements for his work. Among others, he was shortlisted for the 2008 "Arsenije Čarnojević" Life Achievement Award for Serbian diaspora writers who write in their mother tongue, and in 2009 one of his short stories received an award at the Banatsko pero literary contest in Serbia. His works have been translated into Slovenian, English, German and Dutch. He is also active as a photographer and theatre artist.
Lajos Bence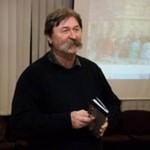 Lajos Bence was born in 1956 in Genterovci, Slovenia. He has a PhD in Philosophy and is a "docent" at the Department of Hungarian Language and Literature at the University of Maribor. He worked as editor of the Hungarian programme on Slovenian national TV, editor-in-chief at theNépújság newspaper, director of the Institute for the Information of the Hungarian National Community, president of the Society of Slovenian Hungarian Writers and Association of Hungarian Scientists of the Prekmurje region. Currently he works as a journalist at the Népújság newspaper and as editor of the Muratáj magazine. He writes poetry, essays, and criticism, and has published six collections of poetry, a short monograph, as well as a collection of essays, studies, and criticisms.
Ines Cergol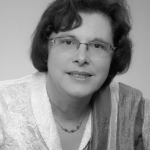 Ines Cergol was born in 1959 in Koper. She is a poet and translator, she also publishes literary reviews, essays and treatises. She has published four poetry collections and three poetry book translations from Croatian. Cergol also co-authored three bilingual (Italian-Slovenian) almanacs:Tja in nazaj / Andata e ritorno, Cinque / Pet, Due mondi … un sentiero / Dva svetova … ena pot and theSlovenian Anthology of Women Poets 3. Her poems have been set to music and appeared Mojca Maljevac's CD Intima (Intimacy).
Judit Csuka Zagorec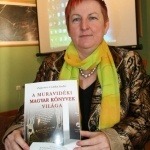 Judit Csuka Zagorec, whowas born in 1967 in Genterovci, Slovenia, writes poems, translates, and teaches Hungarian. She is head of the bilingual library at the Bilingual Elementary School I in Lendava, and she has also been working as a Hungarian language editor at the Department of Justice of the University of Maribor. She is the author of six collections of poetry, a monograph, two anthologies of studies, and numerous literary translations into Hungarian. In 2010, her collected works in Slovenian were published in a book entitled V sebi zate (For you within me).
Foto © Gyurica Ferenc
Martina Gamboz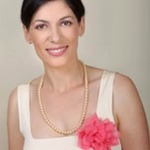 Martina Gamboz was born in 1977 in Koper, Slovenia, and has worked as a journalist for Koper-Capodistria Radio and TV, and also as a museum director. In 2006 her short story Baby Blue won the Lapis Histria InternationalLiteraryCompetition for Short Prose. Her Italian-Slovenian Skysma theatre group has produced several performances since 2000, among them Pogon (Drive), a free revision of Euripides' Bacchantes, which was staged at the Slovenian Permanent Theatre in Trieste, Italy, and was received positively by critics of the main Slovenian daily papers. She writes prose in Slovenian and Italian.
Erica Johnson Debeljak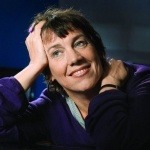 Erica Johnson Debeljak was born in 1961 in San Francisco, California. In 1981, she moved to New York, where she received a bachelor's degree in French literature from Columbia University. In 1993, she moved to Slovenia. She studied the language of her adopted homeland and began to work first as a translator, and then as a writer and columnist. Although she writes in her mother tongue, English, she is a member of the Slovene Writers' Association. Her new novelThe Bicycle Factory will be published by Modrijan in 2015.
Foto  © Borut Krajnc
Franco Juri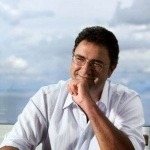 Franco Juri is the director of the maritime museum "Sergej Mašera", former member of the Slovenian parliament, a diplomat who served in Spain and Cuba, a professor, writer, journalist, cartoonist, musician, Istrian, and a member of the Italian speaking community in Slovenia. In 2008, the Italian publishing house Infinito edizioni published his book Ritorno a Las Hurdes (Returning to Las Hurdes), written in his mother tongue. It is a novel, an essay, and at the same time (and only in part) an account of a generation that can only believe in a multicultural Europe as well as in other utopias.
Foto © Mladina
Bistra Kumbaroska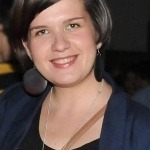 Bistra Kumbaroskawas born in 1984 in Struga, Macedonia. She graduated in English Language and Literature from the Blaže Koneski Faculty of Philology in Skopje. In 2011, her collection of poetry Ти не сакаш поезија (You Don't Like Poetry) was published. Her poems have been published in literary magazines and on literary portals in Sweden, Slovenia, Croatia, Serbia, and Macedonia. Currently she is engaged in youth initiatives, social entrepreneurship, and culture in Slovenia and Austria, and is working on her first collection of poetry in the English language. She has been living in Slovenia since 2010.
Josip Osti, BiH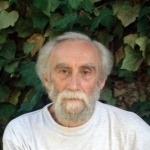 Josip Osti was born in 1945 in Sarajevo, where he graduated from the Faculty of Arts of the University of Sarajevo, and has been living in Slovenia since 1990 in Tomaj in the Karst region. He is a poet, prosaist, essay writer, literary critic, anthologist, and translator. He has published 33 collections of poetry – the last 22 in Slovenian, 3 books of prose and 27 essay collections, as well as literary criticism and articles. His works have been translated into ten European languages. He has won several literary and translation awards in Bosnia and Herzegovina, the former Yugoslavia, and Slovenia; in 1994 he was awarded the Vilenica Literary Prize.
Foto © Igor Isakovski
Tone Peršak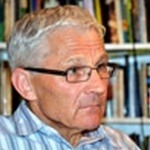 Tone Peršak was born in 1947 in the hamlet Ločki vrh in Slovenske Gorice, Slovenia. He has written collections of short prose, novels, theatre plays, radio plays, and TV plays. He is also well known as an essayist, and he won the Sodobnost Essay Contest Prize in 2012. He has published two books as a theatre publicist, for which he was honoured with the Slovenian "Borštnikovo srečanje" National Theatre Festival Award in 1989. He is a former president of the Slovene Writers' Association and was also head of the Slovenian PEN Centre. He currently serves as the chair of the international PEN Writers for Peace Committee.
Foto © Ivo Frbežar
Stanislava Repar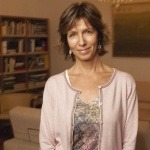 Stanislava Repar was born in 1960 in Bratislava, Slovakia. She is a Slovak-Slovenian poet, writer, translator, literary critic, researcher, editor and publisher. She is the author of 12 collections of poetry, prose, essays and academic papers. She has translated 16 books, most recently, selected poems by Srečko Kosovel and short anthologies of contemporary philosophical thought in Slovenia into Slovak. She is a member and co-founder of a number of influential literary and scientific societies and the recipient of two important Slovakian awards for literature and literary criticism. Her works have been translated into 16 languages.
Foto © Žiga Mihelčič
Jordan Stavrov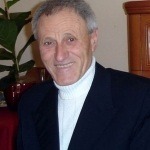 Jordan Stavrov was born in 1936 in Borovo (Barje) near Dimitrovgrad, Serbia. Inspired by countless poems of Serbian, Bulgarian and Russian poets, he started writing poetry in Bulgarian and Serbian when still in high school. He was planning to study literature; poverty, however, forced him to take a different path – he entered the military academy, and successfully finished his studies. Eventually, fateful life changes led him back to literature, to prose writing. He has written four novels and a collection of short prose works. He is retired now and lives in Spodnja Besnica near Kranj, Slovenia.
Magdalena Svetina Terčon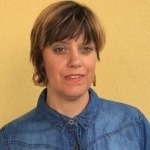 Magdalena Svetina Terčon was born in 1968 in Postojna. She writes poems, short stories and newspaper articles. Her writing has been published in most Slovenian literary magazines and broadcast on radio. She has published five poetry collections. The billingual collection Odtenki v medprostoru / Sfumature nello spazio intermedio (Shades in Interspace, 2007), with translations into Italian by Jolka Milič, received the Prem literary award. Her poems are included in many literary journals and translated into other languages. She was also included in theSlovenian Anthology of Women Poets 3.
Foto © David Terčon
Veno Taufer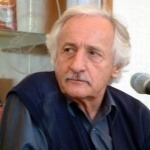 Veno Taufer was born in 1933 in Ljubljana, Slovenia.He is a poet, playwright, essayist, literary critic, editor and translator. His decades-long career was dedicated in great part to radio journalism.In 1985, he gave the initiative for the establishment of a commission for the protection of freedom of thought and writing which turned into a noted civil society incentive to express public opinion for the "Slovenian Spring movement". In 1985, he turned the idea of a Vilenica since 1998. His work has been awarded numerous awards at home and abroad, and they have been translated into English, Dutch, Macedonian, Serbian, and other languages as well.